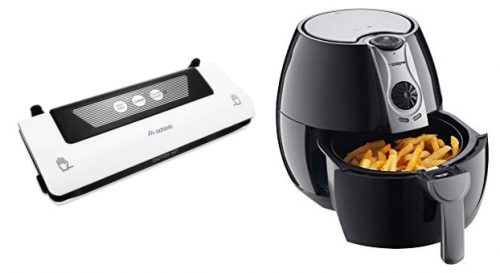 Aobosi is a global company that makes affordably priced small appliances for consumer kitchens. We have reviewed 3 Aobosi products. Their product line includes Air Fryers, Blenders, Countertop Burners, Juicers, Multi-Cookers, Pressure Cookers, Sous Vide Precision Cookers, Vacuum Sealers and Vacuum Sealers Bags. If you're looking to replace lost or missing directions visit our Aobosi Directions, Instructions & Manuals page. Aobosi products come with the following warranty: 1 Year.
AobosiVacuum Sealer Reviews


AobosiVacuum Sealer Bags Reviews
Aobosi does make it's own line of Vacuum Sealer Bags they are average quality and are not competitively priced. Our top recommended Vacuum Sealer Bag OutOfAir is a Universal Vacuum Sealer Bag is compatible with most vacuum sealers, including Aobosi, is a higher quality and is available for a better price.


Aobosi Sous Vide Reviews
Our reviewers looked at 33 different Sous Vide models including 1 from Aobosi . We reviewed each model for quality, features offered, ease of use, controls, power, flow rate, and connectivity. You can read a more detailed review by clicking the link in the table below.
Featured Product Review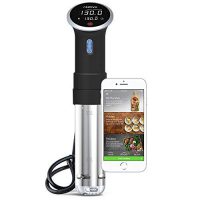 Anova Bluetooth Sous Vide Sous Vide
The Anova Bluetooth Sous Vide Precision Cooker is our higher rated sous vide model, it strikes a perfect balance between quality, features, and pricing. It's the perfect choice for almost everyone.
Reviewer:
CulinaryReviewer.com Staff
-
September 12, 2023
Rating:
Read Our Full Anova Bluetooth Sous Vide Review
Related Product
Related Pages