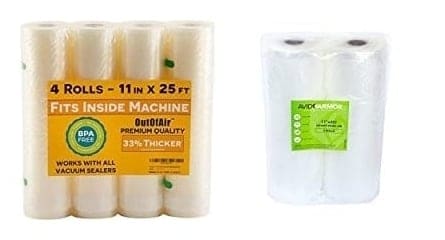 Our Kitchen Experts reviewed different brands of Vacuum Sealer Bags, and our top two recommendations are OutOfAir 11"x25ft Vacuum Sealer Bag Roll (4 Rolls) and Avid Armor 11"x50ft Vacuum Sealer Bag Roll. They both scored high for quality, durability, and cost. They are also Universal Vacuum Sealer Bags, meaning they are compatible with most brands of Vacuum Sealers. If you'd like to see all of our reviews visit the Vacuum Sealer Bag Reviews page.
Best Vacuum Sealer Bag Compatability Chart


Featured Vacuum Sealer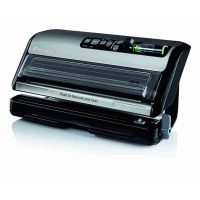 Foodsaver Fm5200 Vacuum Sealer
The FoodSaver FM5200 is our highest rated vacuum sealer, it provides the right combination of the most useful and easy to use features for a great price.
Reviewer:
CulinaryReviewer.com Staff
-
April 4, 2019
Rating:
Read Our Full FoodSaver FM5200 Review
Related Product
Vacuum Sealer Related Pages