The Vacuum Sealers listed below are all Commercial Grade and Professional Quality. They may lack some of the convenience features found in consumer models, but they make up for it in quality workmanship and durability. They have a mostly metal construction as opposed to polycarbonate plastic found in lower grade units. The sealing and heating mechanism is also a much higher quality than you will find in consumer models. Our favorite Commercial Grade Vacuum Sealer is the Weston 65-0501-W which is available for $139.99 .
Visit this page to read all of our Commercial Grade Small Appliance Reviews

See our complete list of 39 different Vacuum Sealer Reviews, for brand reviews see our FoodSaver Vacuum Sealer Reviews, Nutrichef Vacuum Sealer, Gourmia Vacuum Sealer Reviews or Weston Vacuum Sealer Reviews.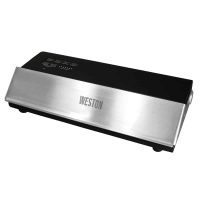 Weston Pro Advantage Vacuum Sealer
If you're looking for a professional grade Vacuum Sealer without having to spend a fortune look at the Weston Pro Advantage, it's solid metal body and high quality construction are unmatched in consumer models.
Reviewer:
CulinaryReviewer.com Staff
-
November 13, 2018
Rating:
Read Our Full Weston Pro Advantage Review
Featured Product Review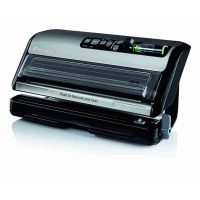 Foodsaver Fm5200 Vacuum Sealer
The FoodSaver FM5200 is our highest rated vacuum sealer, it provides the right combination of the most useful and easy to use features for a great price.
Reviewer:
CulinaryReviewer.com Staff
-
November 13, 2018
Rating:
Read Our Full FoodSaver FM5200 Review
Related Product
Vacuum Sealer Related Pages