When you're shopping for a new kitchen appliance or gadget sometimes you have questions. We've collected the most Frequently Asked Questions (FAQs) people have in one place so you can find the answers you're looking for. Have a question that's not in one of our FAQs, drop us an email using the Contact Us form.
Frequently Asked Questions
Related Pages
Featured Product Review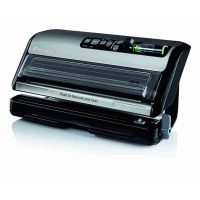 Foodsaver Fm5200 Vacuum Sealer
The FoodSaver FM5200 is our highest rated vacuum sealer, it provides the right combination of the most useful and easy to use features for a great price.
Reviewer:
CulinaryReviewer.com Staff
-
April 30, 2023
Rating:
Read Our Full FoodSaver FM5200 Review
Related Pages