Our reviewers looked at 33 different Sous Vide models including 2 from Gourmia. We reviewed each model for quality, features offered, ease of use, controls, power, flow rate, and connectivity.
Gourmia Sous Vide Reviews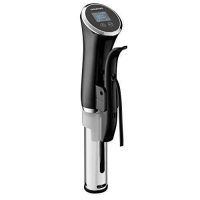 Gourmia Sous Vide Gsv138 Sous Vide
This Gourmia GSV138 Sous Vide is a newer model that we really think is a great choice. It has lots of power, in a high quality housing, and comes at a great price.
Reviewer:
CulinaryReviewer.com Staff
-
March 23, 2019
Rating:
Read Our Full Gourmia Sous Vide GSV138 Review
Featured Sous Vide Review
Featured Product Review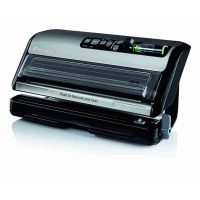 Foodsaver Fm5200 Vacuum Sealer
The FoodSaver FM5200 is our highest rated vacuum sealer, it provides the right combination of the most useful and easy to use features for a great price.
Reviewer:
CulinaryReviewer.com Staff
-
March 23, 2019
Rating:
Read Our Full FoodSaver FM5200 Review
Related Product
Sous Vide Related Pages