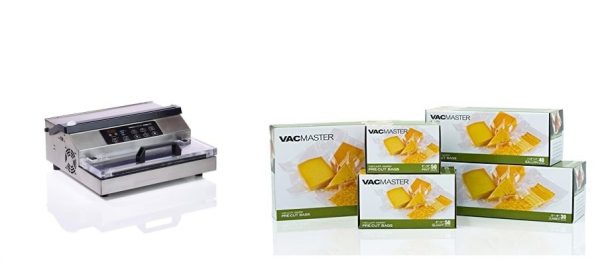 VacMaster is an American based company that specializes in Vacuum Sealing products and Sous Vide Cookers. We have reviewed 6 VacMaster products. Their product line includes Kitchen Thermometers, Sous Vide Precision Cookers, Vacuum Sealers and Vacuum Sealers Bags. If you're looking to replace lost or missing directions visit our VacMaster Directions, Instructions & Manuals page. VacMaster products come with the following warranty: 1 Year.
VacMasterVacuum Sealer Reviews
VacMaster Vacuum Sealers are all high quality Commercial Grade Vacuum Sealers, with all metal stainless steel exterior housings, and have vacuum pumps that are capable of achieving a better vacuum seal than traditional consumer grade vacuum sealers.


VacMasterVacuum Sealer Bags Reviews
VacMaster Vacuum Sealer Bags are average quality with a thickness of 3 Mil - 9 Mil. They are only compatible with VacMaster Vacuum Sealers. Our top recommended Vacuum Sealer Bag is from OutOfAir, is a Universal Vacuum Sealer Bag which will work in most vacuum sealing machines, and is a higher quality and thickness 4 mil - 10 mil for about the same price.


VacMaster Sous Vide Reviews
Featured Product Review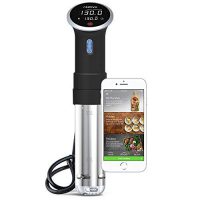 Anova Bluetooth Sous Vide Sous Vide
The Anova Bluetooth Sous Vide Precision Cooker is our higher rated sous vide model, it strikes a perfect balance between quality, features, and pricing. It's the perfect choice for almost everyone.
Reviewer:
CulinaryReviewer.com Staff
-
November 30, 2022
Rating:
Read Our Full Anova Bluetooth Sous Vide Review
Related Product
Related Pages